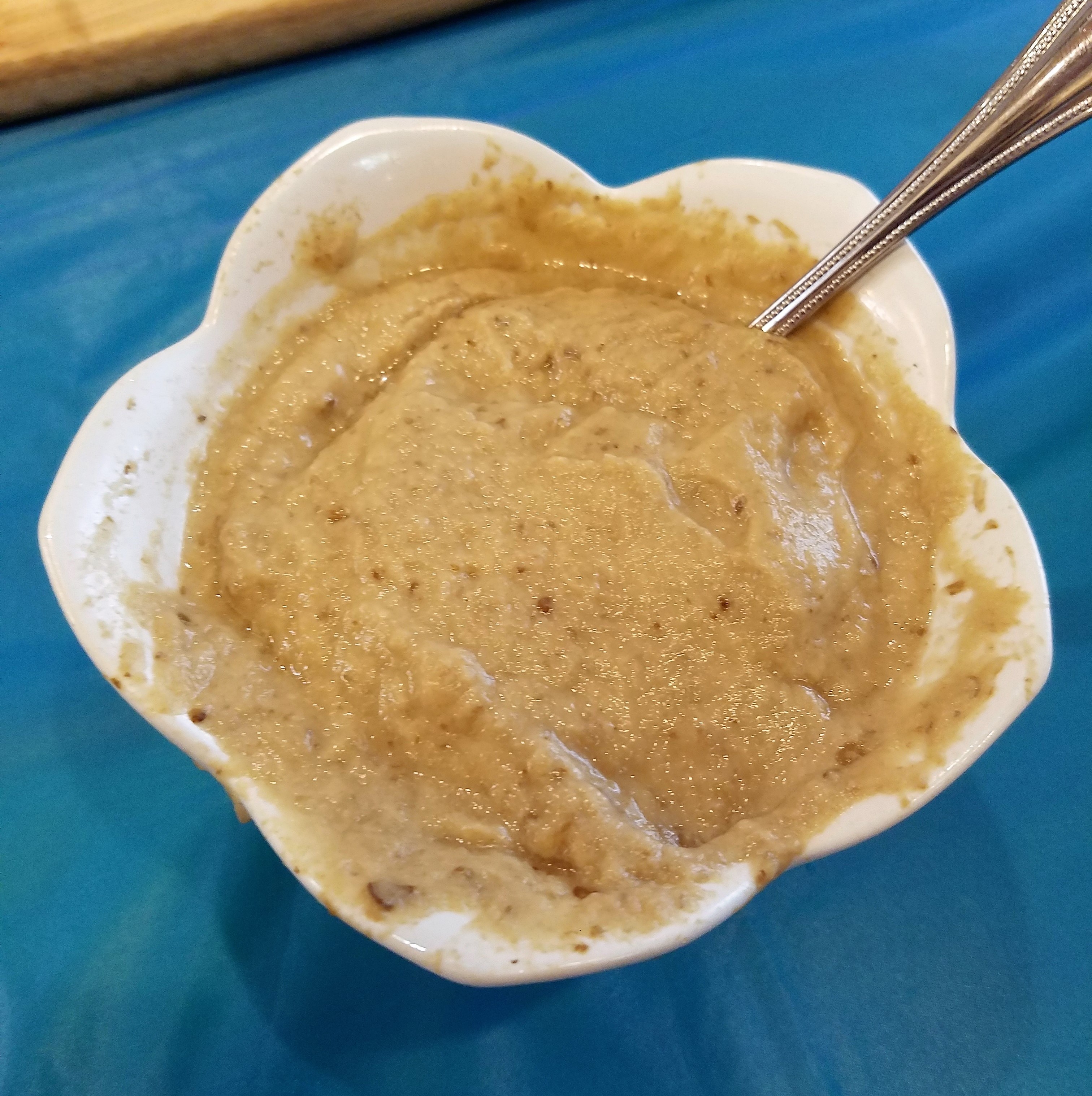 Baba-Ganoush is a creamy, healthy & very easy to make dip. It can be served with fresh chopped veggies, any low calorie, low sodium snack cracker, or pita chips. It has been said, that this delicious dip, is very comparable to Hummus, however the main ingredient is different. Perfect for any family dinner or as an appetizer during a party.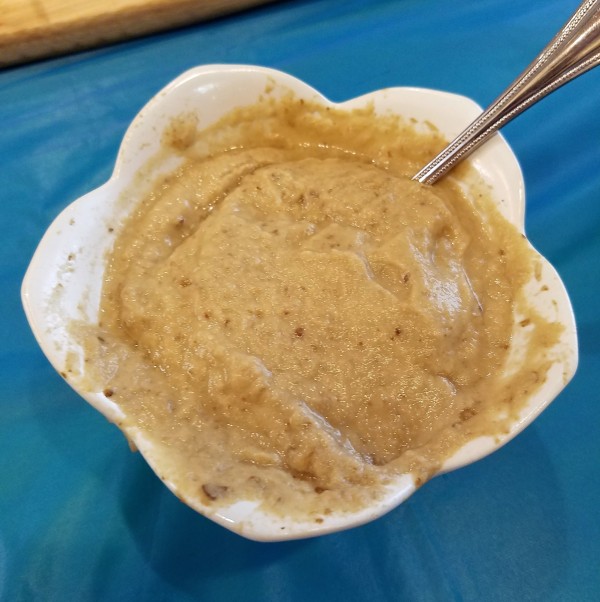 | | |
| --- | --- |
| | |
Poke holes in eggplant on all sides with a sharp knife.

Place on a foil lined baking sheet.

Broil eggplants, 2 minutes on each side.

Turn off broiler & set oven to 375 degrees. *Do not remove eggplant while doing this

Bake 25 - 30 minutes, until eggplant is really soft.

Slice each eggplant, and let cool about 15 minutes.

Scrape eggplant out of the shell, and mash the insides with a fork.

Combine Tahini, lemon juice, garlic, cumin, and salt in a small bowl.

Combine mashed eggplant meat and Tahini mixture together.

Transfer to serving dish, sprinkle with chopped Parsley and Olive Oil.